THIS Month's
Events:
Beignets with Reverend Ochart
For Youth in Middle School and
High School
August 2, 9:30am
Fellowship Hall
Communion Sunday
August 2, 10:30am
Elementary children Pizza after worship
August 9, 2020 11:45am
Worship Committee Meeting
John Calvin Playschool teacher training
August 17, 19, and 20 8:45-2:30
Session Meeting
August 17, 7:00pm
From the Pastor's Desk
Grace to you and peace from our Lord, Jesus Christ.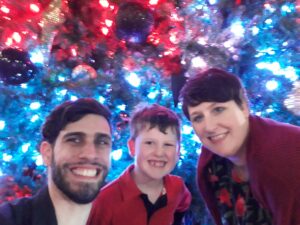 I am so pleased to be sitting in my new office at John Calvin Presbyterian Church. My books and various trinkets have been put on shelves, and are finding where they need to live. It is amazing to me that I have been in Louisiana for a month, it simultaneously seems like it has been longer and shorter than that. I have had the privilege of celebrating communions with you, and we will celebrate this Sunday as well. We have joined in worship together, I have met with some of you in committee and session meetings, I have gotten to meet some of you in person and on the phone. This is truly a strange time to start a new ministry, I am sorry that I have not gotten to meet all of you, but I look forward to meeting and working with you all in the future.
First, however, I thought I would start to share a little bit about myself:
I was born in the San Bernardino mountains of southern California in the middle of a blizzard. I am the first born child of what would eventually be seven children, and home schooled all the way through High School. We mostly lived in various mountain communities, but also lived for a while in Idaho and central California. I grew up in church, and even thought about the idea of being a pastor at an early age [though I thought that they only worked one day a week (spoiler: we don't)]. Due mostly to my father's background, we worshiped in non-denominational churches, but I discovered my faith home at Lake Arrowhead Community Presbyterian Church [where my mother had grown up, and my grandparents were members (and even occasional attendees)]. I was in Jr High (as they called it then/there) and the church was just starting 'Donuts with Derald ' (our septuagenarian pastor) before worship. I felt a calling and comfort with the thoughtfulness and deep roots of the Presbyterian Church. I could also ride my bike to the church, which helped to flex my independence. Soon after that, the church completed a search for an Associate Pastor, Ross, who would be focused on youth and families. Ross was a younger man in his 30s, with a deep heart for Jesus Christ and the people he served. It was around that time when I discerned my call to the ministry, and Ross opened his office on Thursday mornings as an introduction to ministry course: Theology, ministry, New Testament Greek, Bible, hospital visitations, and a candid look into the backside of ministry.
When Derald retired, Ross stayed on (in a bit of defiance to Presbyterian Polity at the time) and assumed the role of Head Pastor. In High School, the church hired a Director of Christian Education, and I served as a leader in the youth group leading small groups and leading musical worship. During High School I also served on a Puppet Ministry team where I learned more about leadership and communicating the Gospel through a unique medium. Several of the youth sought deeper Bible study, so Ross would meet with us on Wednesday evenings to have an open forum Discipleship group where we could ask any theological or Biblical question we could think of and discuss with the pastor and one another. It was there that I really learned to think theologically, and love the Reformed tradition.
My local church gave me many ways to learn, grow, and serve; and I now do what I can to provide for the same opportunity for those that I serve.
A 'Note' On Singing
The Rev. Aaron Ochart
I thought that I would take a few minutes to talk to you about singing. Singing is a wonderful tool for worship. Growing up in California and leading contemporary musical worship, for many years I equated worship wholly with singing. I love to sing and play music, it fills me with such joy, and is still often one of the most meaningful parts of a worship service for me. I suspect that it is the same for you as well; whether you make a beautiful sound or joyful noise, sing out with all your might or quietly enjoy the efforts of others.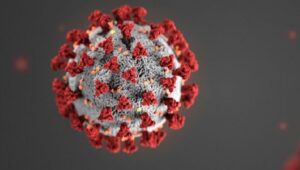 However, among the many things in our lives that are different because of Croronavirus and COVID-19, singing (especially congregational singing) is one of the biggest. We all miss the opportunity to join our voices, or at least hear voices, in singing in our worship services. The reason we are not singing in a congregational setting right now is one born of safety and concern for one another. One of the challenges of a novel virus is that we do not know everything about how this virus spreads, though scientists and doctors are working tirelessly to learn as much as possible. At this point, it seems that one of the easiest ways to transmit Coronavirus is through airborne particles. Many of these bigger particles, which are expelled when we talk or breath, can be stopped by facemasks or other PPE, and quickly fall to the ground (which is why we wear masks and stay 'socially distant'). Not all of the particles we expel are stopped by these means, however; smaller particles (called aerosols) are not stopped by simple facemasks and can float around in the air for 8-15 minutes. The act of singing expels far more aerosols than simple talking, and some evidence suggests that this is the reason for (so called) "Superspreader events" where multiple people can be infected from one person*. At this point it is the opinion of the World Health Organization, CDC, Association of Presbyterian Musicians, as well as many other professional singing organizations, that singing could not only be a way to spread Coronavirus, but a particularly potent way to do so.
Yet in the words of the Association of Presbyterian Musicians, "We weep with the psalmists. We pray with the prophets. And we sing with all creation." This is indeed a unique time for singing, it can also be a time of renewal, a time to learn new lessons and new ways to do things. We will sing now: We are using the Psalms to sing God's praises, and those worshiping with us virtually can sing at home. We have the blessings of many different people offering their musical gifts to assist in our worship. We will sing in new ways soon: We are currently in a search for a musician, and our wonderful choir director, Sandy Cranfill, will soon be back from vacation. We will use the technology we have at our fingertips to learn new ways of raising our voices. This will certainly be different, and an adjustment for many of us, but that is not always a bad thing. One day, however, we will raise our voices once again in true song, in joy and grateful praise, and oh how sweet it will be. In all times we may join our hands and hearts and voices as we join with the angels and archangels who forever sing to the glory of God's name, "Holy, holy, holy Lord, God of power and might, heaven and earth are full of your glory! Hosanna in the highest, hosanna in the highest!"