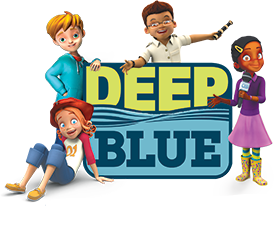 "In the depths of who I am I rejoice in God my savior."

LUKE 1:47
With Deep Blue, children will make Bible stories, Bible people, and Bible passages a part of their lives. They will also come to know the Bible as THEIR book and find ways to let the Bible speak to them today!
Deep Blue incorporates Bible stories, science activities, arts and crafts, animated video storytelling, and active games into a lived-faith experience that will help children discover what it means to be a disciple of Jesus Christ today!
Submerge curriculum for children 11 years and older is thought-provoking and uses timely articles that keep students engaged!