Welcome to Worship
Sunday Worship
10:30am in-person and
on our YouTube channel
Watch Our Latest Worship Service
Daily Prayer Video
WEEKLY ANNOUNCEMENTS SEE WHATS COMING UP!!!
Announcements:
LGBTQIA+ READING RECOMMENDATIONS: June is PRIDE month. Which makes it a great time to further our understanding of our LGBTQIA siblings, celebrate diversity within the church and affirm our commitment to love and welcome all into our church. Each week we will have a book recommendation to help you on this journey. This week's book is: UnClobber: Expanded Edition with Study Guide: Rethinking Our Misuse of the Bible on Homosexuality by Colby Martin. Armed with only six passages in the Bible―often known as the "Clobber Passages"―there has been a faction in the church whose position has been one that stands against the full inclusion of our LGBTQ siblings. UnClobber reexamines each of those frequently quoted passages of Scripture, alternating with author Colby Martin's own story of being fired from an evangelical megachurch when they discovered his stance on sexuality. UnClobber reexamines what the Bible says (and does not say) about homosexuality in such a way that sheds divine light on outdated and inaccurate assumptions and interpretations. This new edition equips study groups and congregations with questions for discussion and a sermon series guide for preachers.
PROGRAM OF HOPE: It is our turn again to provide lunch! POH is up and running, and doing so much more with every month. We have 4 weeks this time. June 21, and 27. We need help every Wednesday. With a special performance, training on how to administer Narcan for the volunteer, and giving out all that clothing we collected we have a lot going on. Please see Sharon Fortin or Richard Britson for more information.
OPINIONS NEEDED: Please see the insert in the Bulletin and let us know what kind of classes, activities or events you would like to see us organize. Place your insert in the offering plate. We can't wait to hear from you!
PRAYER GROUPS: This summer we will be starting small prayer groups. These groups will meet after church in June and before church in July. Each group will meet for about 15 min. The group leader will give a short lesson on prayer. Then the group will pray together for a specific area, ministry, or group of people. Sign up to be a leader or participant in using the insert in the Bulletin. Place the insert in the offering plate or give it to Louise after the service. Join us after the service even if you didn't sign up. We will be praying for the men of the Church.
CAMP AGAPE: Pastor Aaron and Louise will be out of town this week taking several kids to Camp Agape. Please keep everyone in your prayers as they embark on this fun week. The office will be closed while they are away.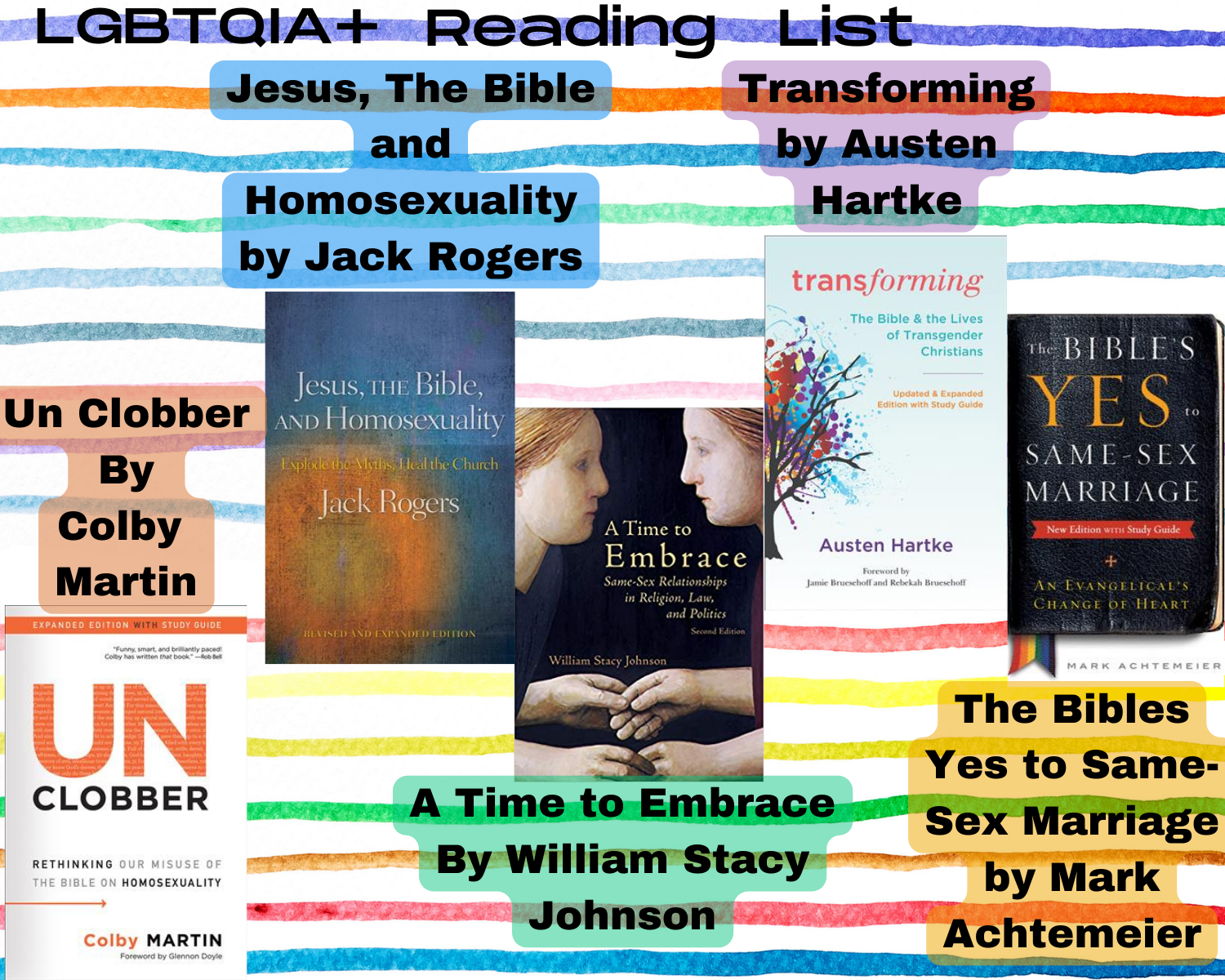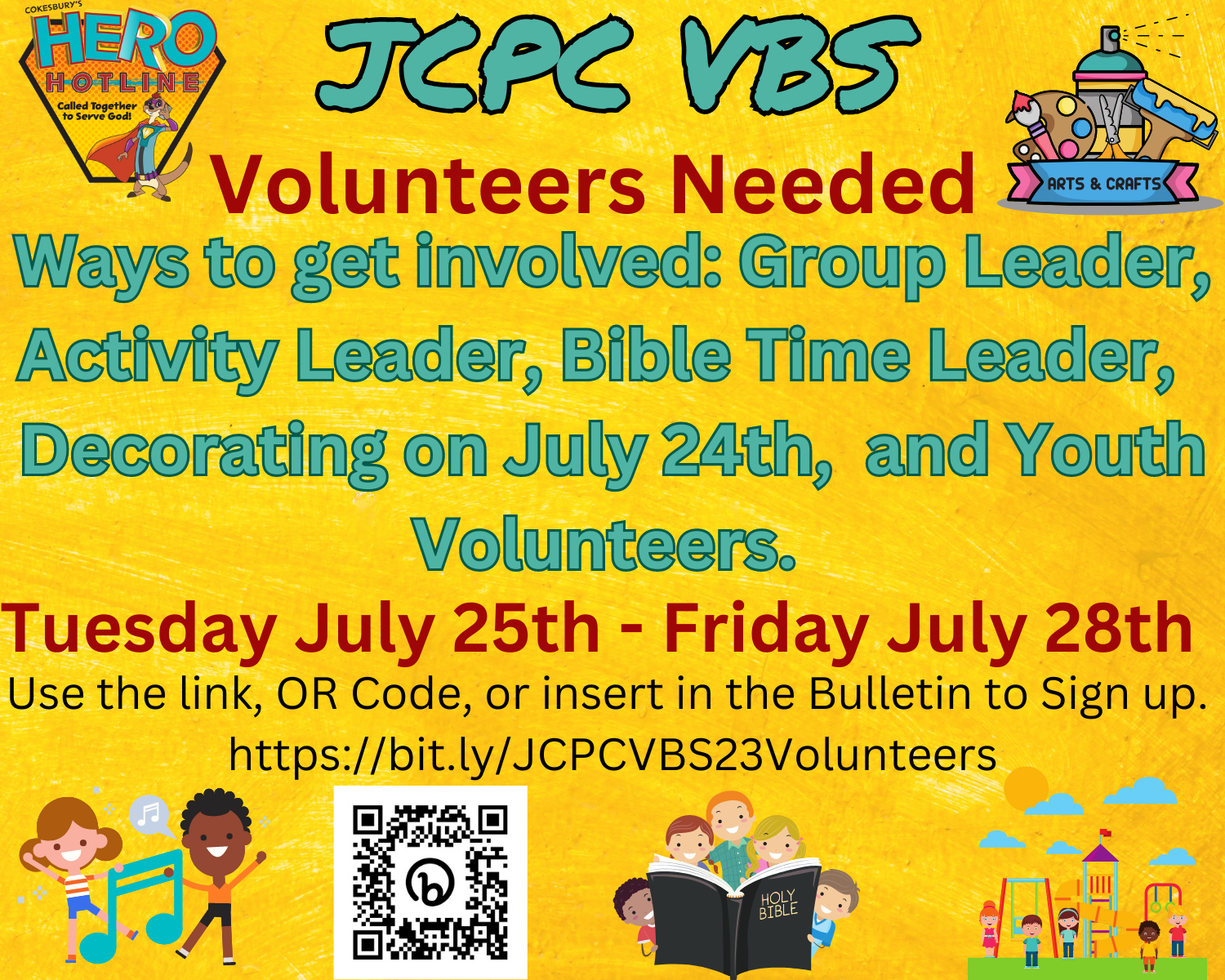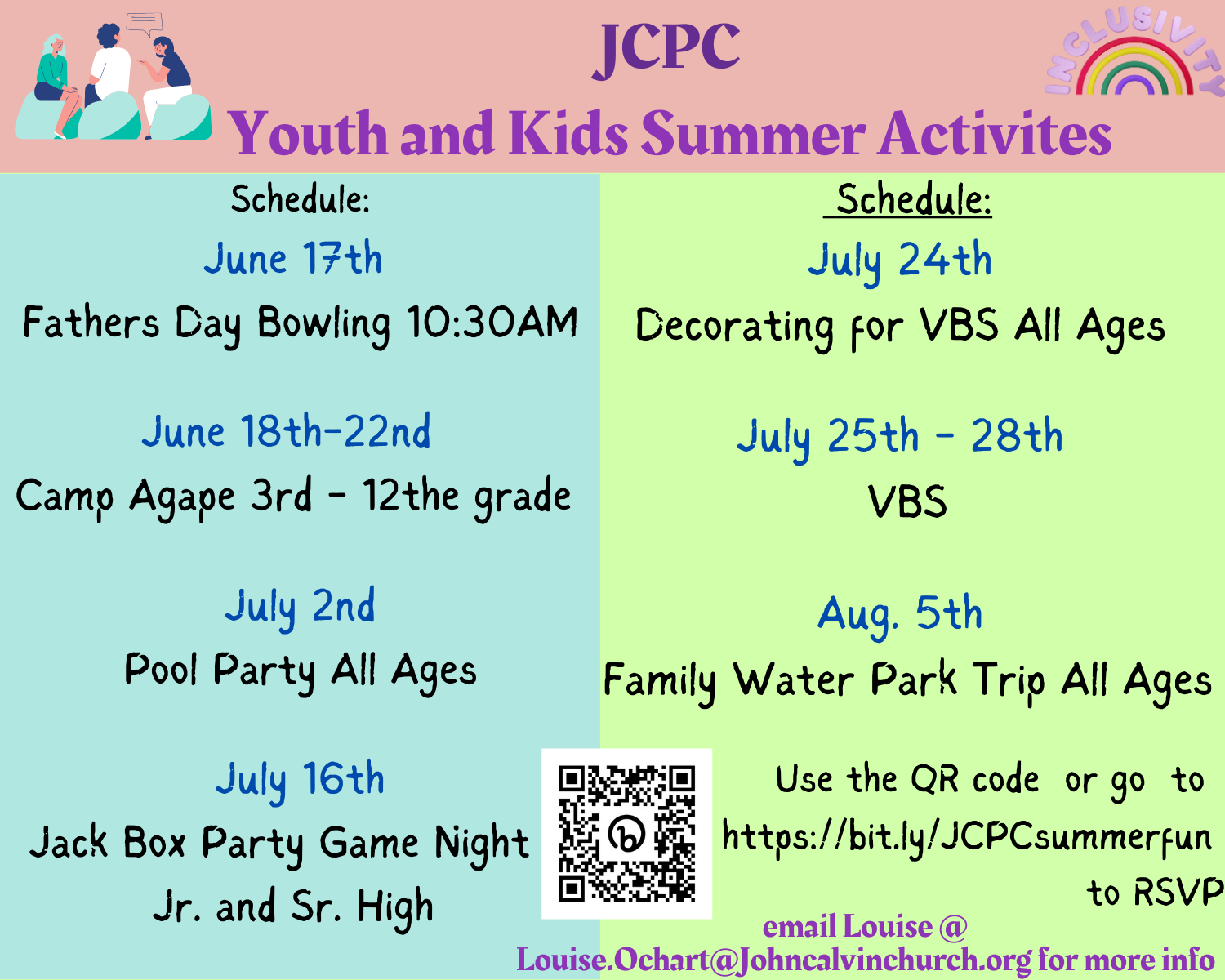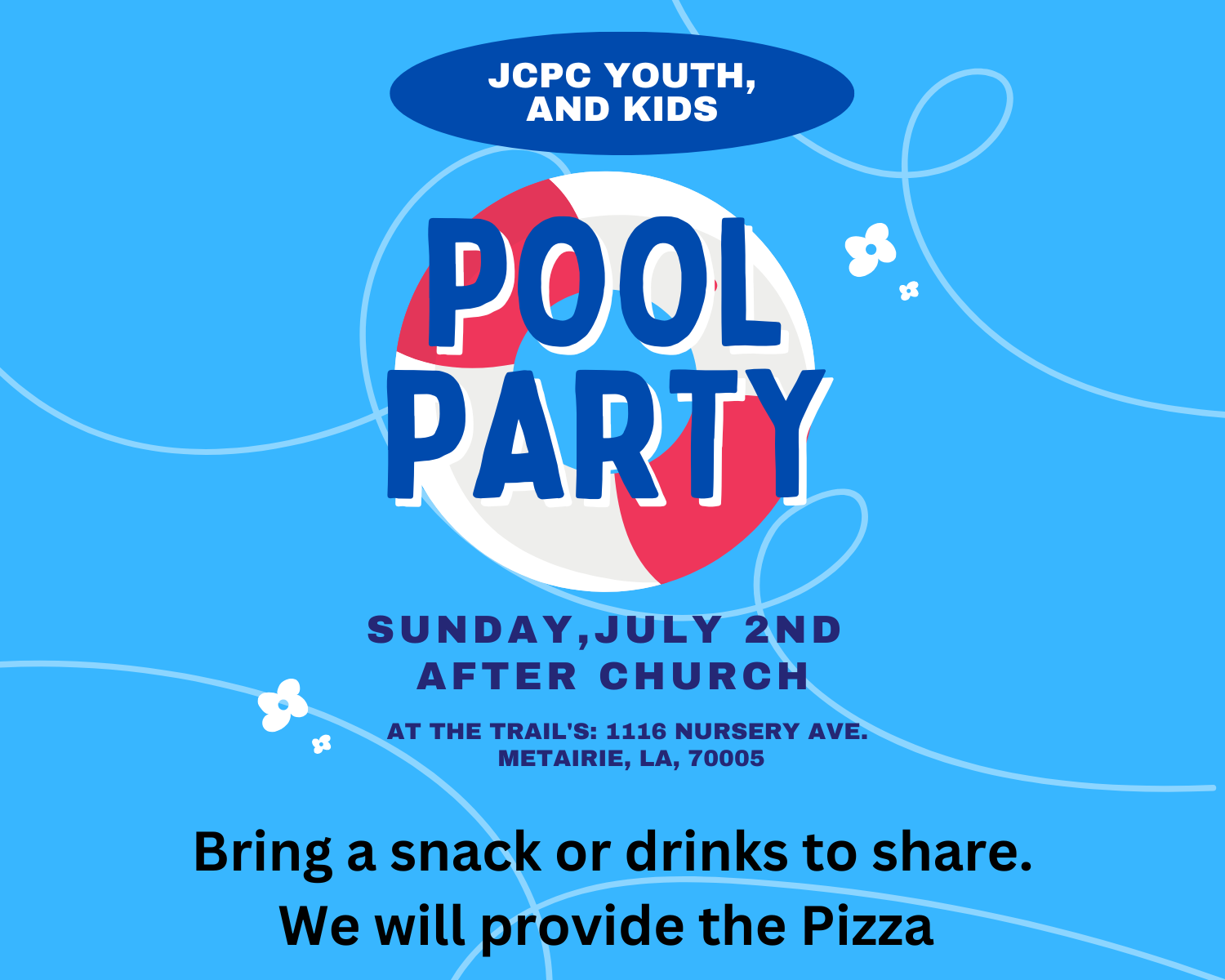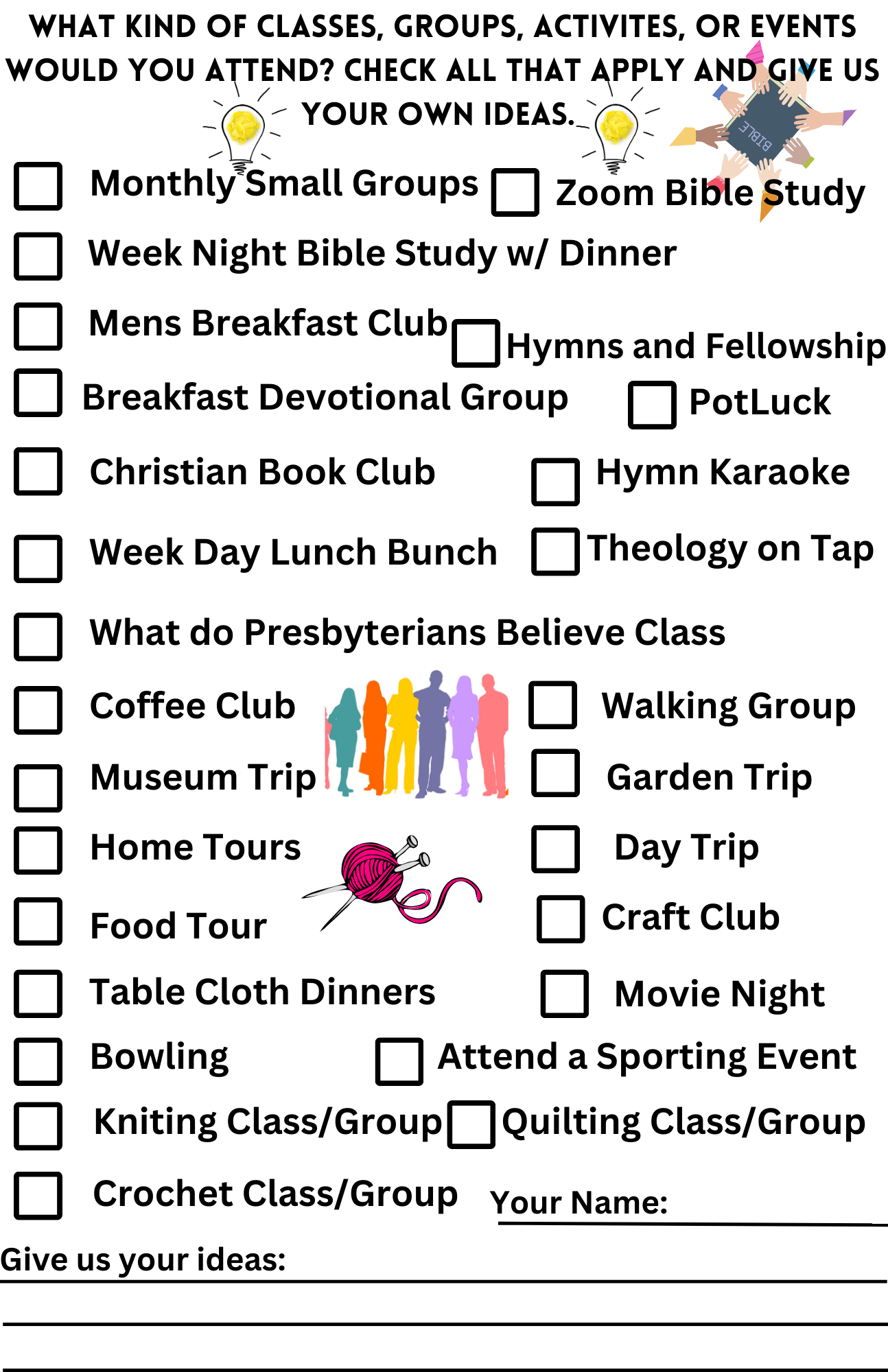 ---
4201 Transcontinental Dr
Metairie, LA 70006
Church 504-888-1375
Playschool 504-888-1378