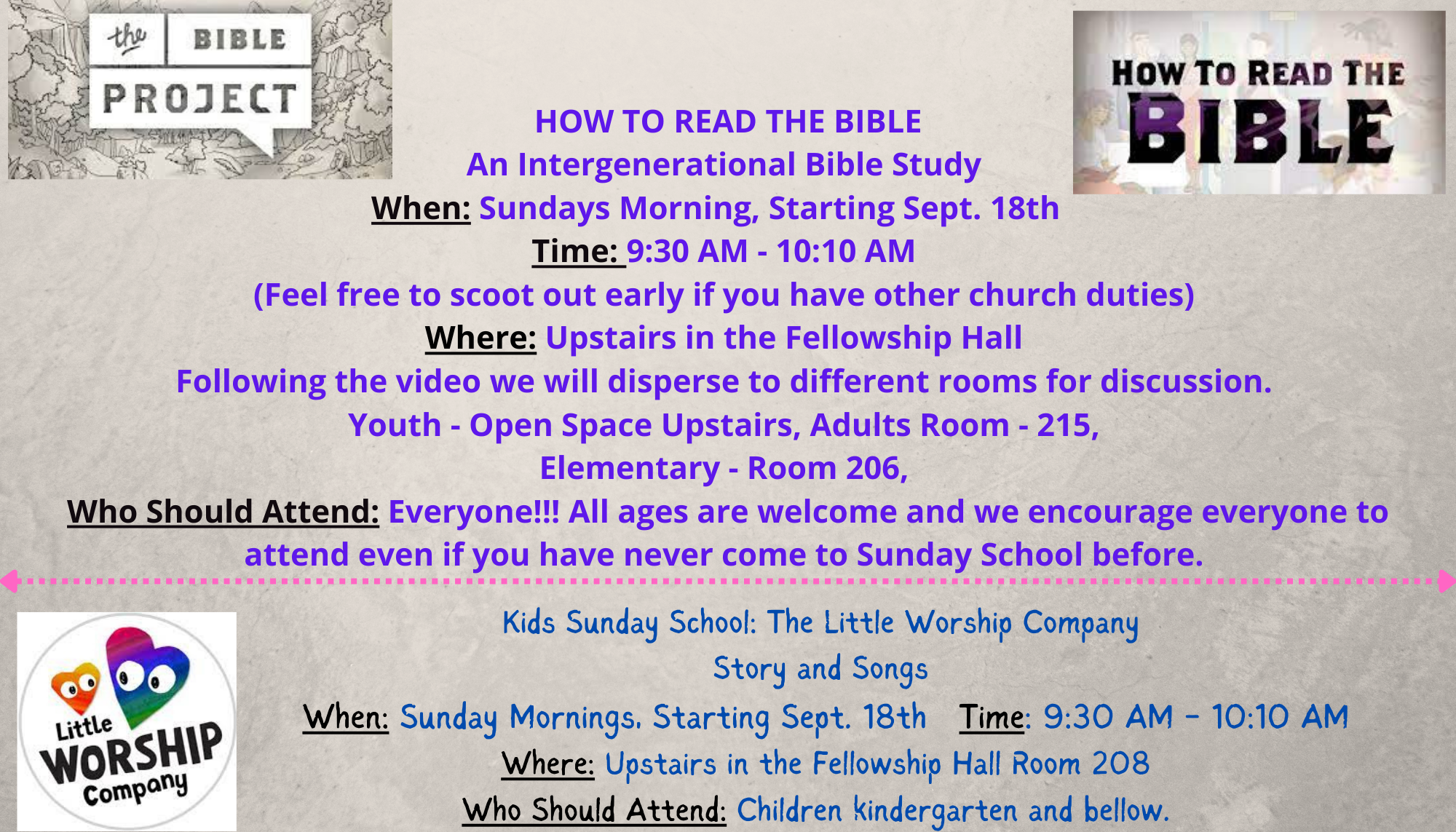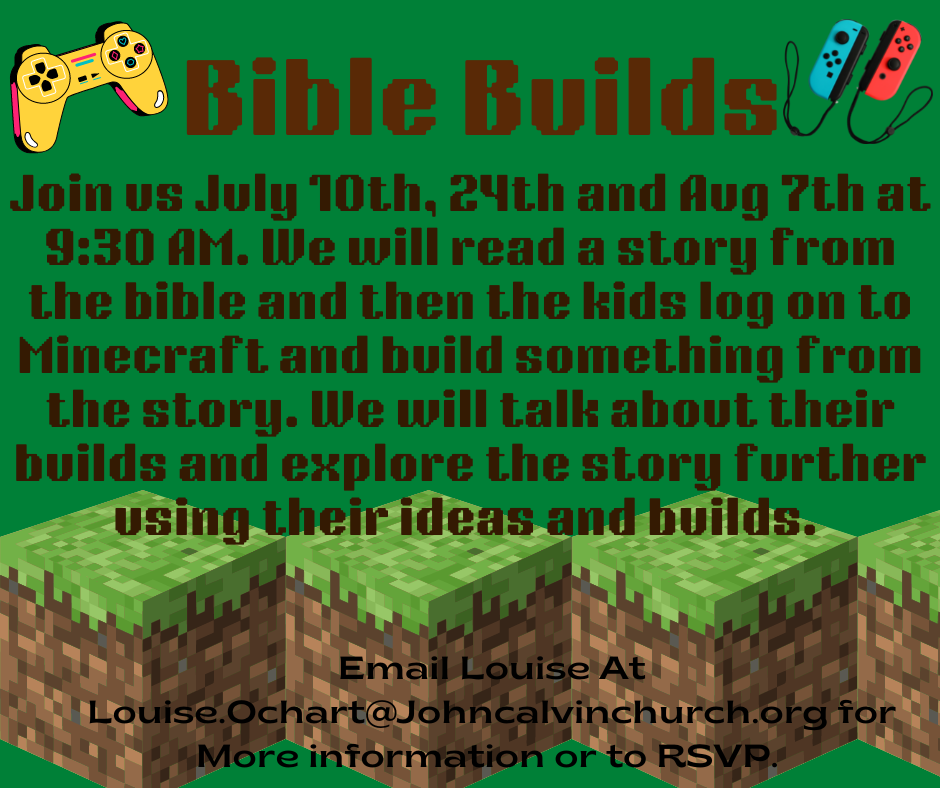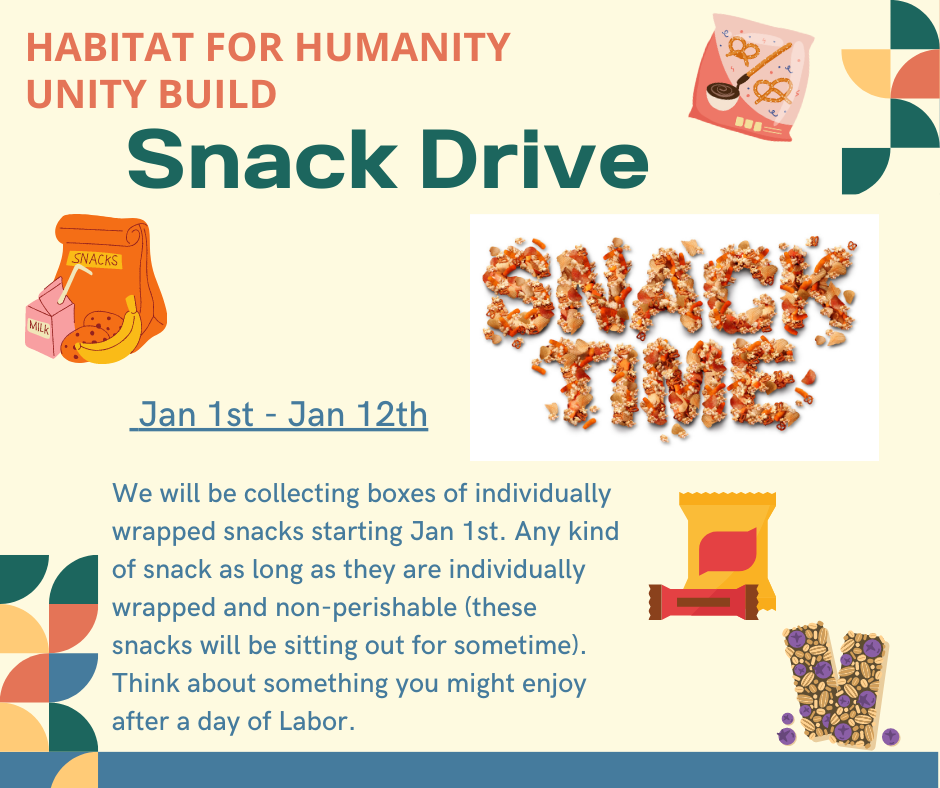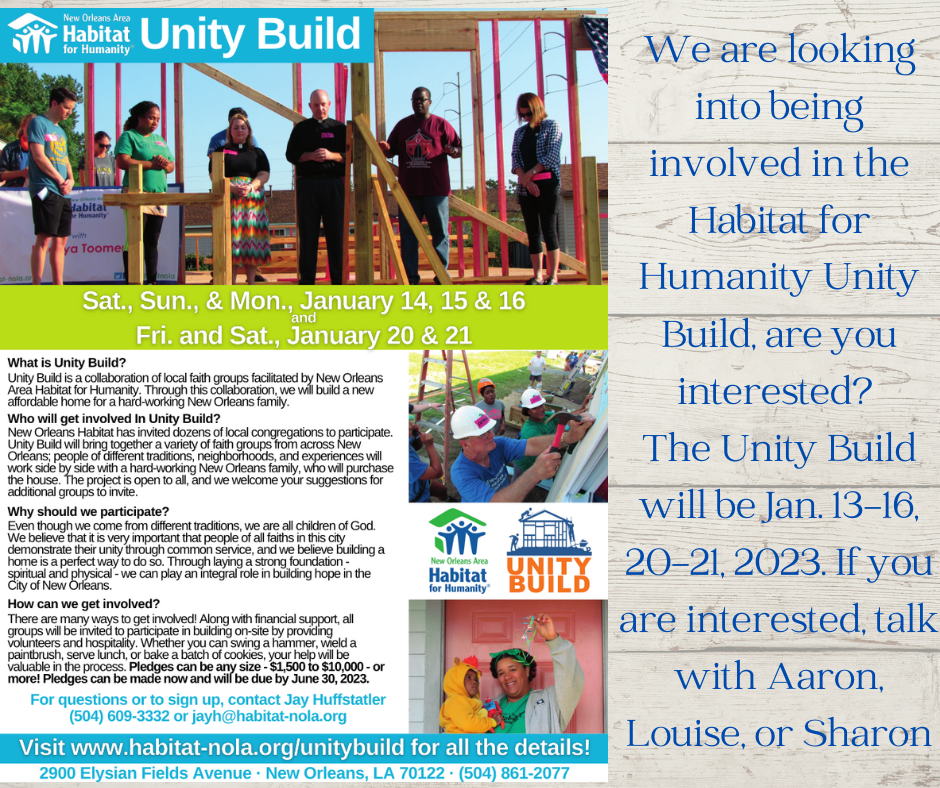 Youth Activities:
Youth Group: See Above for more information. We meet every other Sunday evening for an activity.
BIBLE BUILDS: Join us for bible builds, July 10th, 24th and Aug 7th at 9:30 AM. We will read a story from the bible and then the kids log on to Minecraft and build something from the story. We will talk about their builds and explore the story further using their ideas and builds.
Youth and Music: The first Sunday of every month the Youth (all ages) are invited to learn the new hymn of the month at 9:45 am and then help teach the congregation in service that day. Our next practices will be Sunday July 3rd and Aug 7th.
Youth Activities
Second Harvest Food Bank: Second Harvest is leading the fight against hunger in South Louisiana, providing food access, advocacy, education and disaster response. It provides food to 474 partners and programs across 23 parishes. Volunteers play a critical role in the work of Second Harvest. Thousands of volunteers enable it to provide 20 million meals a year to our neighbors across south Louisiana. At John Calvin, we regularly provide volunteer groups for work-mornings at Second Harvest's Elmwood Warehouse.

LASPCA:

Our youth volunteer twice a year at the SPCA. This is a great way to earn community service hours while helping out our local SPCA.
Arc of Greater New Orleans

Youth Summer Conferences:

Montreat: High School Conference
John Calvin Christian Education Committee
For more information about our youth community service events please contact Julie Hebert.
Louise.Ochart@johncalvinchurch.org