Welcome to John Calvin Presbyterian Church and welcome to our website. We invite you to share in our fellowship with Christ. Browse our website and see what is happening in our congregation. You are warmly invited to attend any of our activities and the presence of God's love working in and through us. A nursery for children under three is provided during worship on Sunday and any special services.
The Lord's Supper is celebrated the first Sunday of each month at the Traditional Worship Service and the third Sunday of each month at the Chapel Service. Baptisms and weddings may be arranged by contacting the church office.
Listed below is the time of our Worship Service as well as the Sunday School time.
Sunday School
9:15 – 10:15 AM
(September – May)
Sunday Service Worship Time
10:30 AM
9:15 a.m. Christian Education Classes are available for all ages.
10:30 a.m. Traditional Worship Service with the Chancel Choir
11:30-12:00 p.m. Fellowship and Refreshments The congregation will have a time for fellowship and refreshments in the narthex.
A nursery will be available during Sunday School and Worship.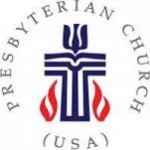 John Calvin Presbyterian Church
4201 Transcontinental Drive
Metairie, LA 70006
Office Hours: Mon – Thur 8:30am to 4:00
504.888.1375