STAIR – "Start the Adventure in Reading"
STAIR 2015 Graduation took place in mid-May with over 50 parents, teachers, grandparents, supports attending!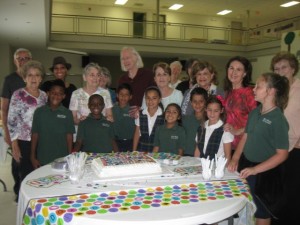 Hurrah for the 9 graduates! These are students are all 2nd graders from Alice Birney Elementary School.
Our John Calvin Presbyterian Church Volunteers for this school year were: Richard Britson; Sandy Cranfill; Linda Lowry; Beverly Ross; Sue Crawford; and Linda Hubchen. Thank you for your dedication to reading!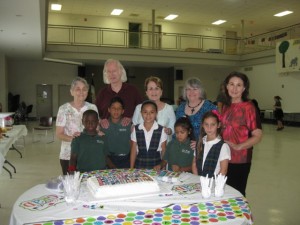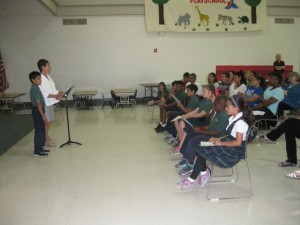 Interested in participating?
The program starts in the fall, with the new school term. The tutoring is much easier and more straightforward than you might have thought. The lesson plan and all of the materials are provided for you each week, you just read the material in the 30 minutes before the children arrive, then take the child through it. You are not required to set up anything on your own.
To get started, you do need to attend a short, 2-hour training session. If you think you may be interested in becoming a STAIR tutor, please see Richard Britson or Sharon Fortin.